"WORKING FOR A BETTER WORLD"
EDUCATION AND DEVELOPMENT FOUNDATION
It was established in Madrid on February 8, 1994 and registered in the Registry of Foundations of the Ministry of Education with number 247 by Ministerial Order of April 6, 1994. The president is Dr. José Luis Linaza Iglesias, and the secretary Dr. Antonio Maldonado Rico.
From the beginning we have tried to promote and strengthen initiatives in these two areas: education and development. For several decades we have collaborated with the Autonomous University of Madrid to receive the support of relevant researchers and university professors (Jerome Bruner, Catherine Snow, John Churcher, Paul Harris, Annette Karmiloff-Smith, Alan Leslie, George Butterworth, Jesús joy, etc). We have also supported the training of future researchers from Spain and Latin America, as well as the internships of future professionals in education, psychology, anthropology, etc. In the last two decades we have promoted spaces in which boys and girls can exercise their right to play, enjoy it and benefit from its effects.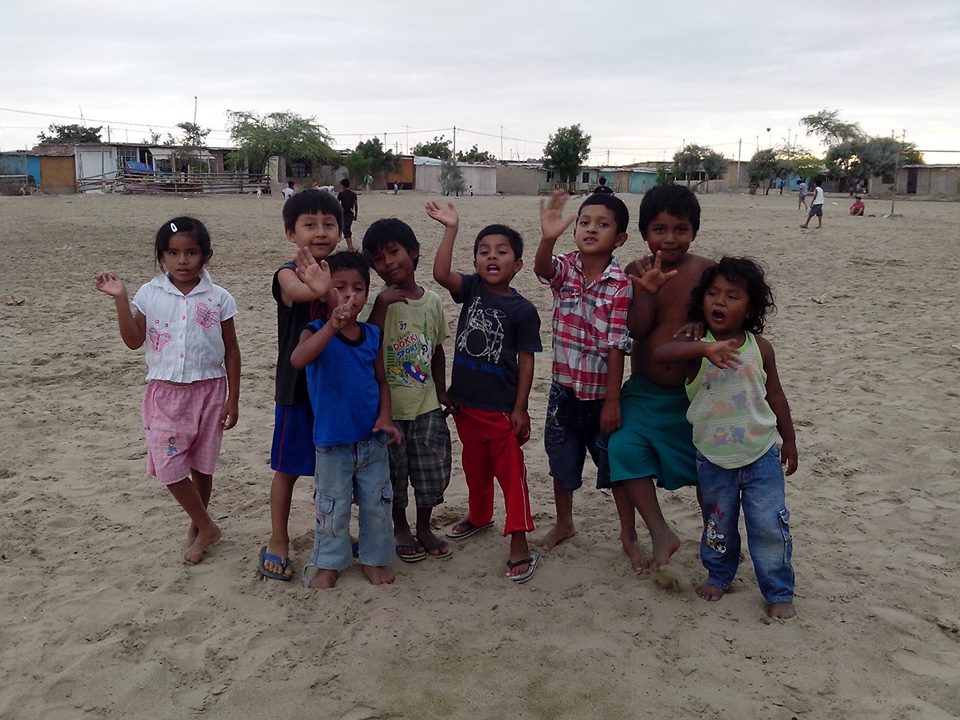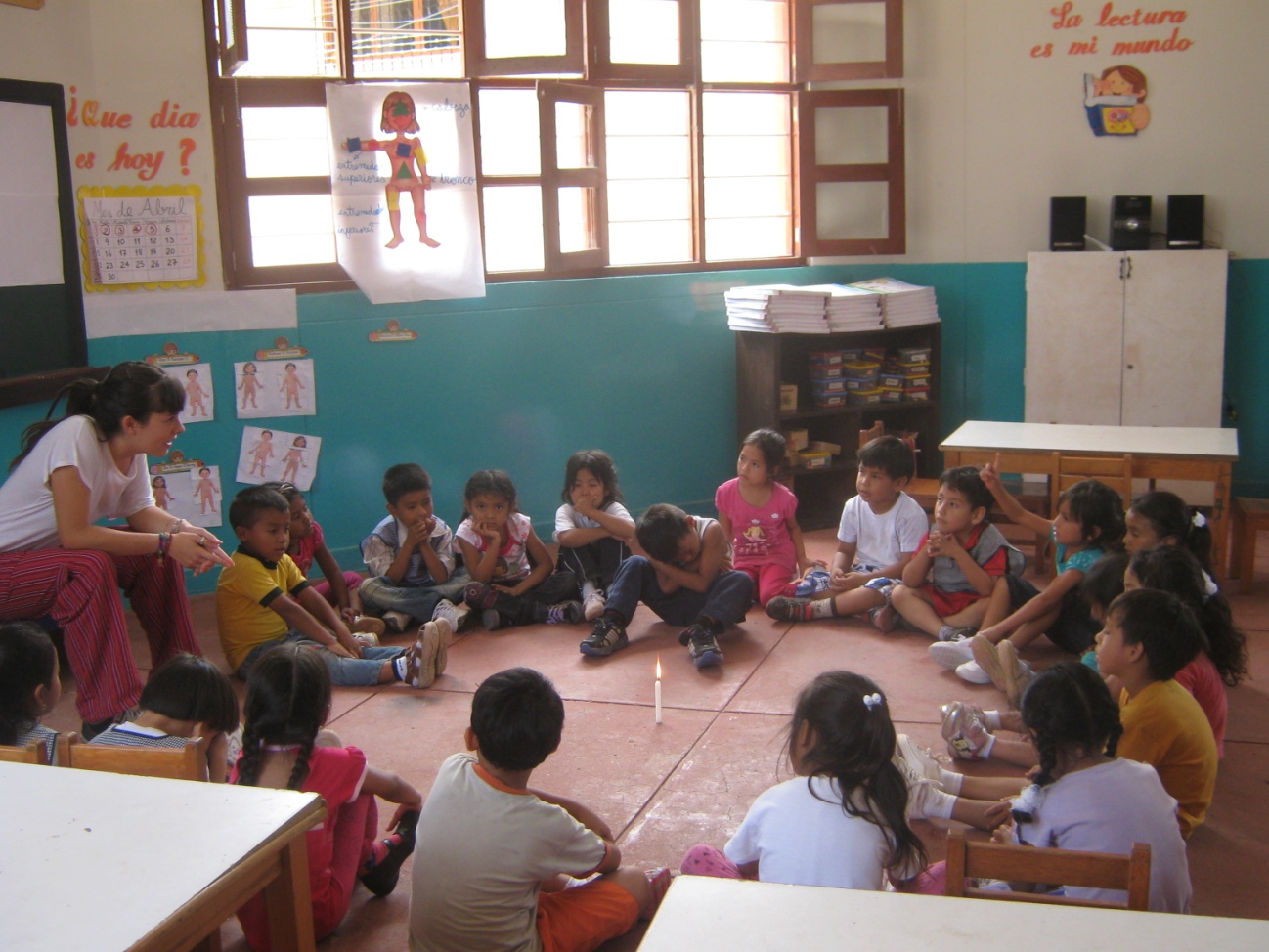 Apply knowledge about play, development and education to playgroups networks. Create play spaces where the right to play can be exercised. In collaboration with communities and institutions. Close and accessible.
Formal and informal education. An educational process throughout life. Professional internships for future graduates or postgraduates from different universities. In different geographical and cultural contexts.
We need to improve our understanding of such complex processes as child development and education. Perspectives on such processes in different cultural contexts should help us better unravel their complexity.
In the Piura Region, our first playgroups were established on the coast, in the cities of Piura, Castilla, Sullana, Tambo Grande, etc. Playgroups were also opened in the mountains, especially in Ayabaca and Huancabamba. In July 2016 we were invited to the inauguration of a new premises, built in the district of Sóndor, in Tacarpo, Huancabamba by the fathers of the children to host the playgroup. It was built of mud and straw, like the vast majority of buildings in the mountains, with several spacious rooms and next to the medical post. At the inaugural session I verified that they were especially attentive to my speech that he had asked me to say to start the act. They explained to me later that they had been told that I spoke Spanish, but "who knows what Spanish I spoke!". They later assured me, somewhat surprised, that I was quite well understood. They were especially proud of their work because the building had been the product of a minka (collective, unpaid work of the Inca communities) in which all the fathers had participated. We toast with rompope, a traditional drink made with cane liquor, egg yolks and whites whipped to stiff peaks. Its preparation was also a collective work of the fathers, each one beating egg whites on their plate to incorporate them into the collective preparation. Meanwhile, in the field in front of the play building, boys and girls enjoyed playing mommy, with toy trucks and cars, or with an impromptu soccer game. This is an excellent example of the commitment of families in defending the right to play of their sons and daughters.
COMMITTED TO THE 2030 AGENDA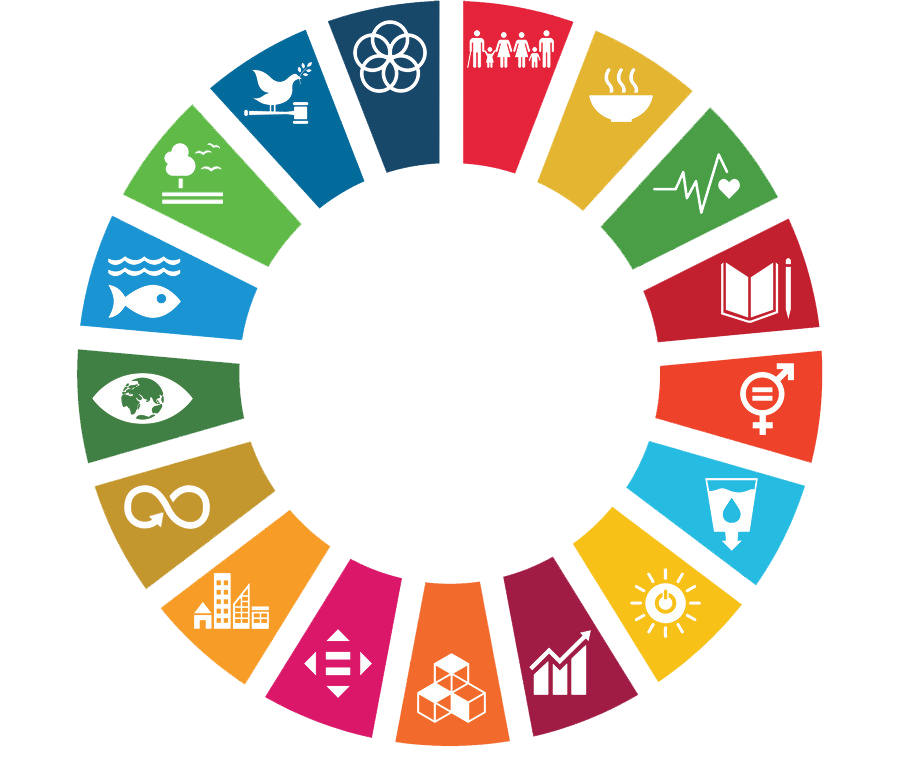 Jose Luis Linaza
President
Antonio Maldonado
Secretary
En nuestras memorias podrán encontrar el objetivo de cada año.
Activity Report 2019 - 2020
Memories of previous years
Activities 2018 
Activities 2017
Activities 2016
Activities 2015
Committed to the 2030 Agenda

Food Assistance to Families
Committed to the 2030 Agenda

Food Assistance to Families