More than a hundred students from Spanish universities, and as many from Peruvian universities, have carried out their internships with the Foundation. Our goal is that they can observe this relationship between equals that occurs in play, that they can experience the role of the adult supporting and sustaining the climate in which they can be the protagonists of their games and their learning. For the volunteers, having the opportunity to observe from within, to participate in the living laboratories that are the playgroups, constitutes a privileged opportunity to discover and relate to children. The challenge will be to generate that same climate of child protagonism in school learning contexts.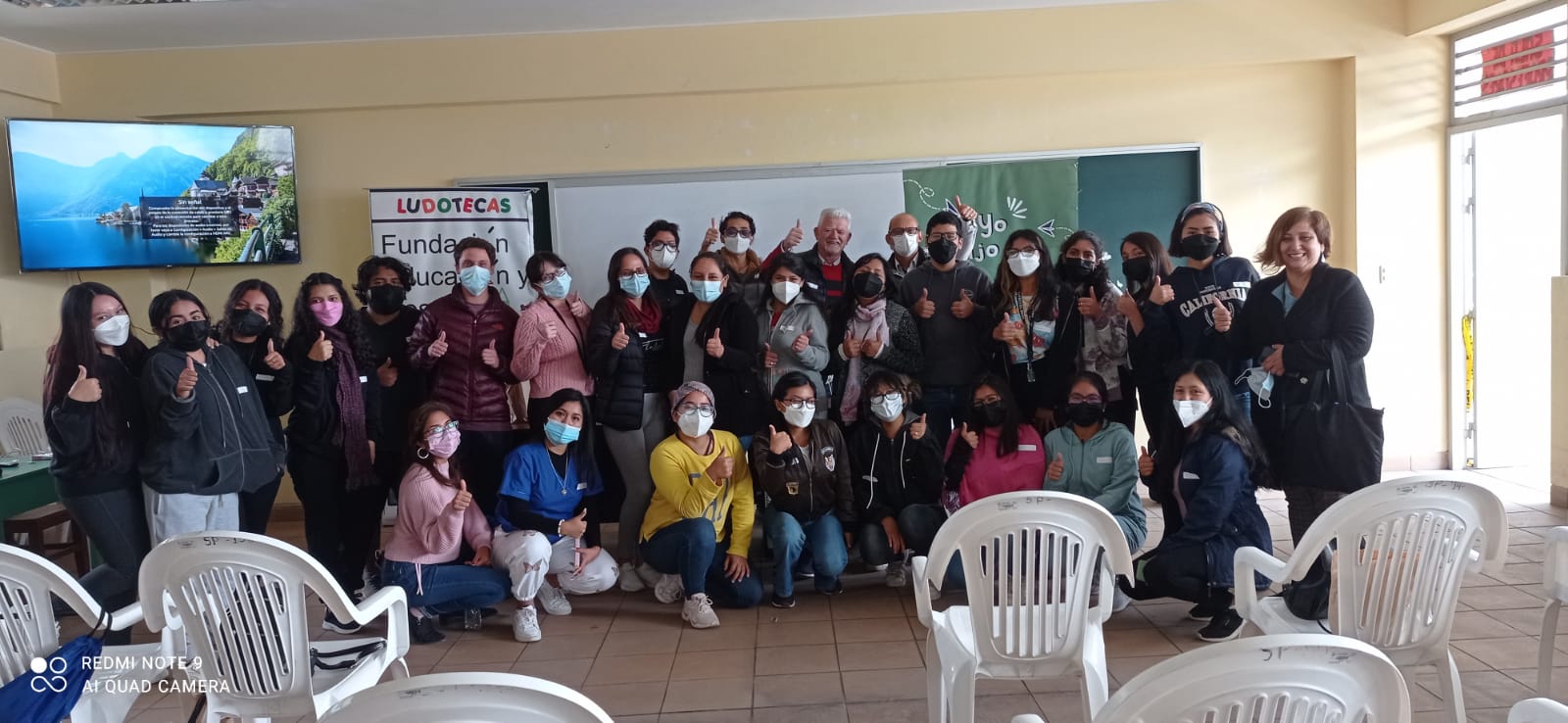 Foto hecha por la red de ludotecas de Lima en el I encuentro de voluntarios/as Lima Perú
En la actualidad nuestros voluntarios/as están retomando sus actividades presenciales en las redes de ludotecas del Perú, después de dos años de confinamiento y trabajar de manera remota por la plataforma zoom. También nuestras practicantes están desarrollando sus talleres en las escuelas con peques de infantil y primaria, a la vez desarrollando un programa de «habilidades sociales con internas del centro juvenil Santa Margarita de Lima.
Se parte de nuestro programa de impulso al derecho a jugar y apoyo en las actividades de reactivación de la Red de Ludotecas de la Fundación Educación y Desarrollo, te invitamos a que seas parte de está convocatoria de voluntarios/as y tengan muchas ganas de aprender, promover la lectura, el canto, el arte, la danza, etc, para recuperar más espacios de juegos, promover la comunicación y valorar los derechos de los niños y las niñas. Te Esperamos!!
Committed to the 2030 Agenda

Food Assistance to Families
Committed to the 2030 Agenda

Food Assistance to Families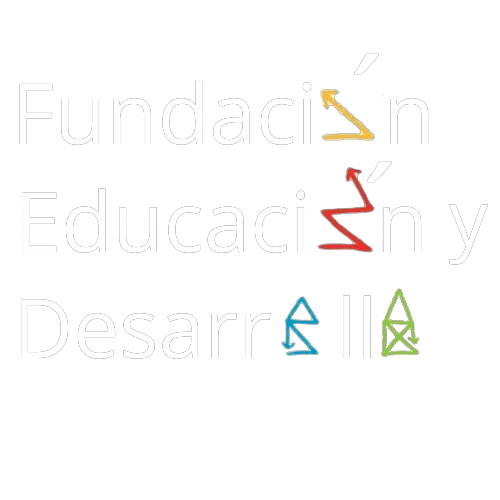 Fue constituida en Madrid el 8 de febrero de 1994 e inscrita en el registro de fundaciones del Ministerio de Educación con el N° 247 por orden ministerial, el 6 de abril del mismo año se publica en el boletín del estado.