La Fundación Educación y Desarrollo, fue constituida en Madrid el 8 de febrero de 1994 e inscrita en el Registro de Fundaciones del Ministerio de Educación con el N°247 por Orden Ministerial, el 6 el abril del mismo año se publica en el boletín del estado. El presidente es D. José Luis Linaza Iglesias, y el secretario D. Antonio Maldonado Rico.
From the beginning we have tried to promote and strengthen initiatives in these two areas: education and development. For several decades we have collaborated with the Autonomous University of Madrid to receive the support of relevant researchers and university professors (Jerome Bruner, Catherine Snow, John Churcher, Paul Harris, Annette Karmiloff-Smith, Alan Leslie, George Butterworth, Jesús joy, etc). We have also supported the training of future researchers from Spain and Latin America, as well as the internships of future professionals in education, psychology, anthropology, etc. In the last two decades we have promoted spaces in which boys and girls can exercise their right to play, enjoy it and benefit from its effects.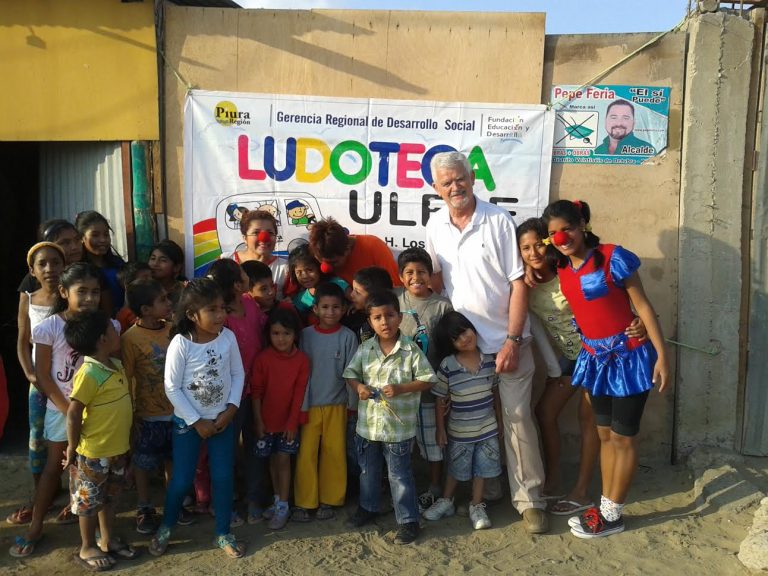 Promovemos el arte, la música, la educación física como herramientas fundamentales del desarrollo, especialmente en la educación infantil y en la educación primaria. También realiza actividades en su Aula de Naturaleza en la Sierra de Guadarrama (Madrid) y promueve la recuperación y puesta en valor del patrimonio natural y cultural de España y de Latinoamérica, especialmente el patrimonio cultural inmaterial (leyendas, juegos tradicionales, danzas, música, artesanías).
Committed to the 2030 Agenda

Food Assistance to Families