Las abejas son fundamentales para el funcionamiento del planeta, ya que de ellas depende la polinización de las plantas, la producción de alimentos, productos básicos para la subsistencia del ser humano. Albert Einstein decía "Si las abejas desaparecieran del planeta, a los humanos sólo nos quedarían 4 años de vida".
Beekeeping is the activity dedicated to the care and conservation of bees, with the aim of obtaining and consuming the products. The main product we obtain is honey, but there are others such as propolis, wax, etc., which we humans use for our daily consumption, having a great benefit for our society. At the same time, bees have a great benefit for the environment and nature, being responsible for the pollination process.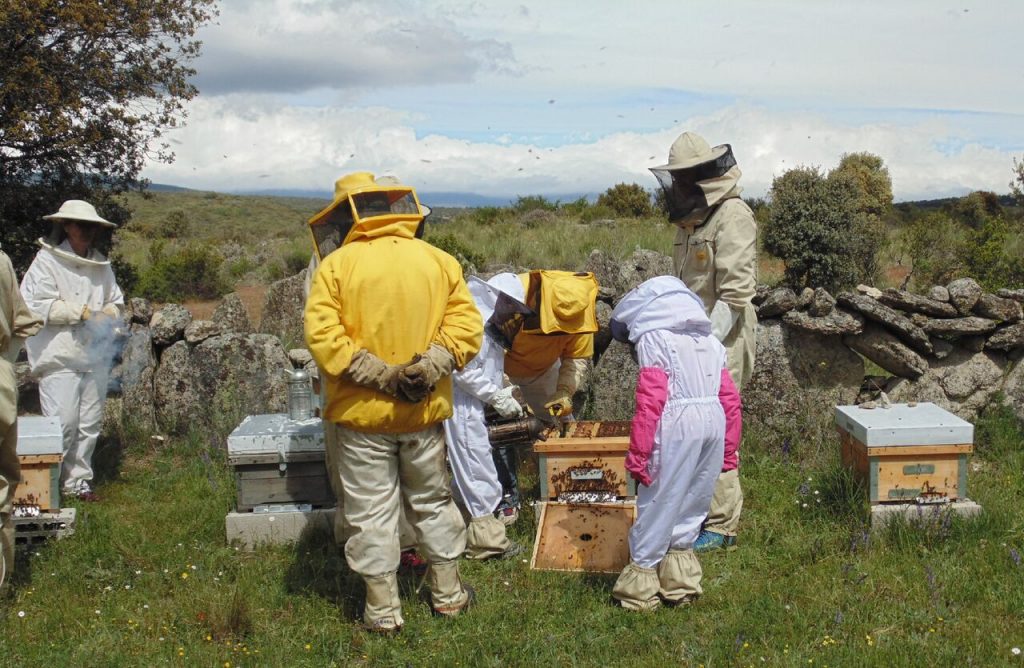 Beneficios sociales y ambientales
Proponer una apicultura sostenible y respetuosa tanto para las abejas como para el planeta Tierra.
Apoyar al medio ambiente gracias al efecto altamente beneficioso de la polinización de las abejas, manteniendo la biodiversidad.
Contribuir a que las abejas no desaparezcan gracias a nuestros cuidados, totalmente respetuosos hacia ellas.
Facilitar la incorporación a la apicultura de jóvenes en el medio rural, con el fin de mantenerlo vivo.
Beneficiar al consumidor que apadrina con unos productos orgánicos de altísima calidad.
Committed to the 2030 Agenda

Food Assistance to Families
Committed to the 2030 Agenda

Food Assistance to Families